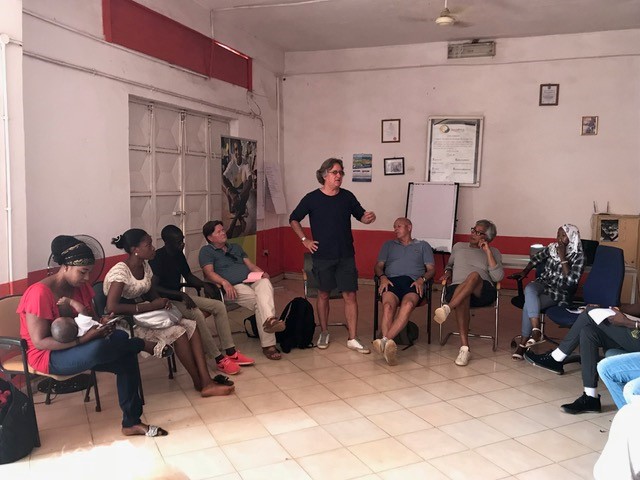 Our mission is to empower youth to be the change and serve the world.
Yepafrica makes an effective contribution to reducing youth unemployment and irregular sub-Saharan African migration. As youth unemployment is the main cause of distressing poverty and illegal migration, we examine the root cause of unemployment and irregular migration and use various approaches; Youth Empowerment is our main focus.
OUR VALUES
The four core values of Yepafrica are our 4 Es:
EMPOWERMENT
ENTREPRENEURSHIP
ETHICS
EQUALITY
* Empowerment
Change starts with personal awareness and engagement.
When, as an individual, you are valued for who you are, you can stop competing with others and start living your own dream. Awareness and commitment are prerequisites. Inner change can come about by becoming aware of one's own qualities and limitations.
Yepafrica creates a learning environment for all of its members, that encourages independence and provides an environment in which people act on their own initiative, instead of being instructed by others.
For all her members, Yepafrica creates an learning environment that stimulates independency and where people act on their own behalv rather than at the direction of others.
* Entrepreneurship
Channel passion into action
Entrepreneurship is an attitude of creating something out of nothing.
An entrepreneur is able to create his/her own future out of nothing. He or she thinks outside the box, dares to take risks and never gives up. With his/her innovative vision, he/she inspires others.
* Ethics
Respect for all that lives
The energy we put into our work must not be lost, but must multiply in a positive spiral, contributing to the positive development of humanity, the environment and/or the country. Knowing that everything aimed at speed, profit and power is not sustainable, we are driven by human values, which form the strongest foundation for sustainable development.
* Equality
All different All equal
Every single person at Yepafrica is valued and respected for who and what they are and what they have to offer. Yepafrica believes that the diversity of people leads to creativity. We all work with one united vision, but each individual interprets this vision differently. We believe that unity in diversity is a powerful tool for effecting change.
Result: engagement!
All of the above values are the ingredients for making the change. What's more, each action must have a focus. Even the most powerful actions can be worthless if there is no clear vision, focus and eye for detail.
After all, each tree is recognised by its fruit!