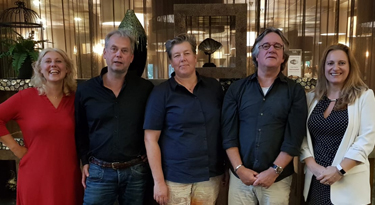 Yepafrica was founded in 2007 by Paul Engelsman, a Human Resources executive and social entrepreneur who worked for Shell, Van Melle, MEXX , Vlisco and as a social entrepreneur. The YEP foundation was registered in the Netherlands in May 2008.
A COUNTRY WHERE YOUTH HAS NO FUTURE IS A COUNTRY WITHOUT A FUTURE
YEP stands for Youth EmPowerment and we have evolved into an important player in the development of Youth Empowerment and entrepreneurship.  After 12 years of experience with youth empowerment in Gambia, we have seen that young people with high self-esteem are able to change the lives of families, communities and even entire villages and regions.
We consider young people to be the most important change agents for sustainable change and for independence in developing countries. That is why all of our programmes focus on investing in youth empowerment.
The main task of the YEP Foundation (Yepafrica) is the development of youth empowerment learning centres in sub-Saharan Africa, and we opened the first Learning Centre in Brikama, Gambia and have started to develop a second centre in Senegal.
Yepafrica's Board has 5 members and it is financed by private sponsors and entrepreneurs. Along with many volunteers, Dutch universities and entrepreneurs ,Yepafrica is able to operate all of its activities on a voluntary basis. The only paid staff are those in Africa.